For more than a year now, we have been witnessing a generalized surge in inflation in practically all Western countries. Although the causes of this resurgence of inflation are still debated in economic circles, there is now a consensus on its reality, its extent and even its relatively long-lasting nature.
Under these conditions, the population is wondering how to preserve its purchasing power in the face of ever-rising prices.
In Luxembourg, the stability of purchasing power is guaranteed by the "indexation" mechanism. After an indexation of 2.5% last October, the local workforce should be protected by two more such increases this year, according to the official Luxembourg statistical institute, Statec. This is of course of concern to local companies, as reported in the daily L'Essentiel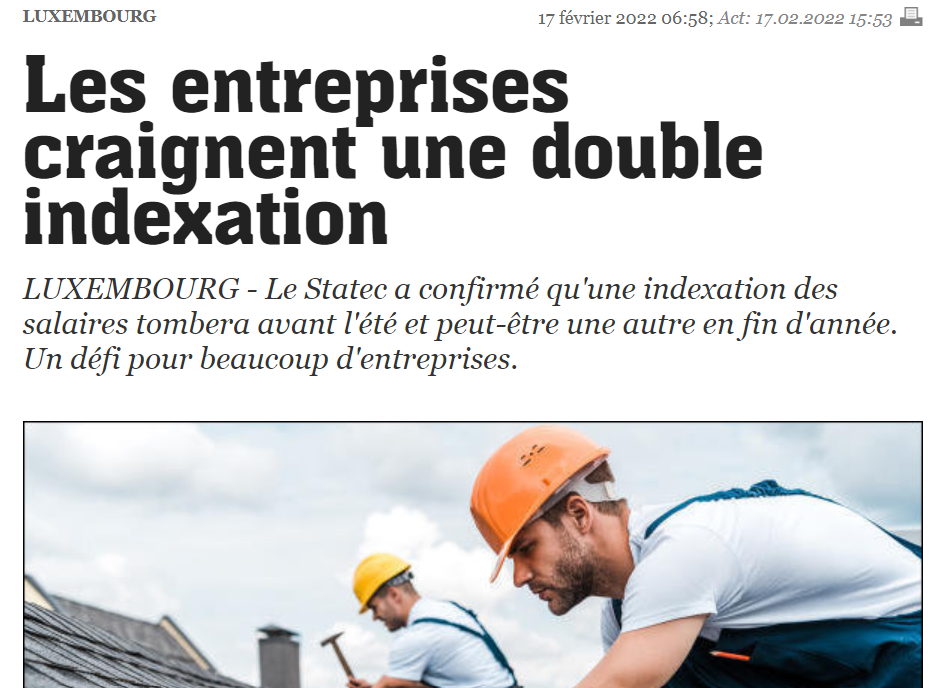 The situation is different in neighbouring Belgium. Inflation is just as high there, just as worrying as in Luxembourg, and an indexation mechanism similar to that of the Grand Duchy also exists. However, while the Luxembourg government has decided not to intervene, the Belgian government has taken a significant decision, deciding to lower VAT on energy to 6%. Given the weighting of the price of energy in the calculation of the Belgian consumer price index, the HICP, the Belgian media has calculated that this will have the effect of slowing down the indexation of wages in Belgium by six months.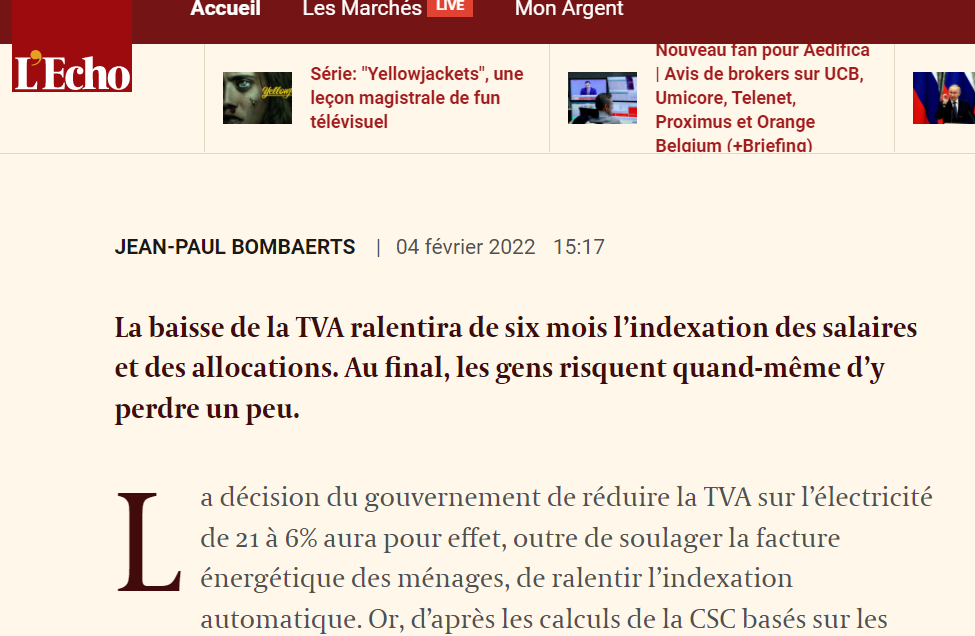 What does this have to do with the salaries of EU officials and agents in Luxembourg, you may ask?
Well, we have often decried the existence of the "mixed index", introduced by the 2014 revision of the Staff Regulations. The method for adjusting the salaries and wages of the European civil service is based on a comparison with the salaries and wages of national civil servants on the one hand, and on the evolution of this "mixed index" on the other.
Now the "mixed index" is composed of 20% of the consumer price index in Luxembourg (which is rising fast and is causing the Statec to say that two indexations will be necessary this year) and 80% of … the Belgian HICP! In other words, the decision of the Belgian government to lower the VAT on energy for Belgian consumers automatically slows down the evolution of our "mixed index"!
If you live in Belgium (given the real estate prices in Luxembourg and the absence of a correction coefficient, you can at least find consolation in a slower increase in your energy bill.
But if you do not live in Belgium, which is the case for the majority of officials and EU staff based in Luxembourg, it is a 'double whammy': on the one hand, indexation, when it comes, will lead to a further erosion of your purchasing power and, on top of that, you will not see any compensation for your energy bill, as the Belgian measure obviously does not concern you!