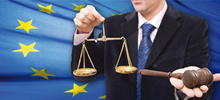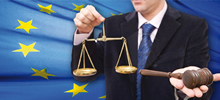 Union Syndicale Luxembourg, a union that achieves results!
Team + Experts + Resources = Results
I. Who can benefit from our legal assistance? What areas are covered?

To all staff of the EU Institutions and in particular to members. Family members of EU staff are also eligible.

This legal assistance is therefore almost universal in terms of both its recipients and its scope: the field of the European civil service but also civil and common law.

II. Legal assistance, advice and representation: how to access them?

It occurs at several levels and degrees of intensity, throughout one's working life and even beyond, when one is retired.

a. At the Political Secretariat

Experienced colleagues will advise you 365 days a year, 24 hours a day, on any professional problem or doubt you may have: just call (4301 32758 or 43 25 79) or send an e-mail (REP-PERS-OSP-USL@ec.europa.eu or unionsl@pt.lu) .

b. With a specialist lawyer

If the difficulty justifies it, our political secretariat will offer you a consultation with one of our lawyers.

N.B.: Both services are free and universal, all EU staff have access to them.

c. Legal disputes and appeals to the CFI/Court of Justice of the EU

If an Art. 90 claim or an appeal to the CFI or the Court of Justice of the EU has to be undertaken, USL members are entitled to financial support from USL up to 100% of the cost if it is a case of general interest to act (Document Assistance juridique FR).

Union Syndicale invests about EUR 30,000 annually from its own funds. Sometimes dramatic cases, such as the dismissal of colleagues, were won, including the case of a colleague from Eastern Europe who was wrongfully dismissed by the European Parliament, and others concerning promotions and statutory rights of all kinds.

USL: A Union for Listening, Action and Results
A Union for the Future…
Maxime Picard v European Commission
Staff cases – Contract staff – Reform of the 2014 Staff Regulations – Transitional measures relating to certain methods of calculating pension rights – Change of scheme following the signing of a new contract as a member of the contract staff – Concept of 'being in service
Case T-769/16
The judgment of the Court of First Instance in Maxime Picard v European Commission (T-769/16) subtly dissociates the Staff Regulations from the Conditions of Employment.
The applicant had been engaged as a contract agent for the first time in 2008 on the basis of an EPSO/CAST/25/05 GF I selection. However, the applicant was also a successful candidate in the EPSO/CAST/27/07 GF II selection, for which a minimum of three years' professional experience had to be documented. The applicant had not documented this experience at the time of his first recruitment, which is why he was recruited on the basis of CAST/25/05.
At the end of 2012 the applicant produced certificates from his former employers documenting the experience required for CAST/27/07. This new element was accepted and recognised by the European Commission and had the effect that it proceeded not by reclassification, but by terminating the initial contract (AC GF I) and by proposing on 16 May 2014 a new contract on the basis of CAST/27/07 GF II.
This interruption of the contract had the effect that the new statutory provisions (which came into force on 1 January 2014) applied, despite the fact that the tasks were identical for both contracts and therefore did not presuppose an interruption of the contract but rather a reclassification as had been requested in the past by the applicant.
One of the Court's conclusions was that a new contract had been put in place and signed by the applicant and that there was therefore an interruption and not continuity. The Court of First Instance reasoned that the Conditions of Employment of Other Servants (CEOS) are not identical to the Staff Regulations and therefore that the judgment in Torné v European Commission (T-128/17) would not be applicable by analogy since they are two separate schemes.
ARRÊT DU TRIBUNAL DE LA FONCTION PUBLIQUE DE L'UNION EUROPÉENNE du 22 mai 2014
« Fonction publique – Rémunération – Allocations familiales – Allocation pour enfant à charge – Double allocation pour enfant à charge – Article 67, paragraphe 3, du statut – Conditions d'octroi – Solution à l'amiable entre les parties suite à l'intervention du Médiateur européen – Mise en œuvre – Devoir de sollicitude »
EN SAVOIR PLUS
The union has been very active in defending the working conditions of inspectors.
With the help of negotiation and relentless monitoring of the files, it was able to obtain an agreement for a system of recovery of hours worked on nights, weekends and public holidays. At the General Assembly of 28 January 2008, the Nuclear Inspectors signed a petition concerning their working conditions with an 80% participation rate. (pdf de la pétition)
Following this petition, Union Syndicale initiated a dialogue with DG ENER. This consultation led to several significant decisions concerning the recognition of their work under ionising radiation. Adaptations in terms of mission expenses and time accounting in the flexitime relating to the frequent missions they carry out in all EU countries.
Since the beginning of 2013, a new consultation process specific to the arduous working conditions to which nuclear inspectors are subjected has begun, with the creation of a working group in which Union Syndicale's elected representatives are actively participating. We will keep you informed of the latest developments and progress on this issue.