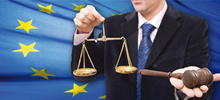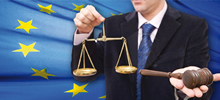 L'Union Syndicale Luxembourg, un syndicat de résultats !
Equipe + Experts + Moyens = Résultats
 I. A qui s'adresse notre assistance juridique ? Quels domaines sont couverts ?

A tout le personnel des Institutions de l'UE et en particulier les adhérents. Les membres des familles des agents de l'UE peuvent également en bénéficier.

Cette assistance juridique a donc une vocation quasi universelle tant en ce qui concerne ses destinataires que sa portée : domaine de la fonction publique européenne mais aussi le droit civil et commun.

II. Assistance, conseil et représentation juridique : comment y accéder ?

Elle se décline à plusieurs niveaux et degrés d'intensité, et ce tout au long de la vie professionnelle et même au-delà, quand on est retraité.

a. Auprès du secrétariat politique

Des collègues expérimentés vous conseillent 365 j/an, 24/24h sur tout problème ou doute de type professionnel que vous rencontrez : il suffit de téléphoner (4301 32758 ou 43 25 79) ou d'envoyer un mail (REP-PERS-OSP-USL@ec.europa.eu ou unionsl@pt.lu) .

b. Auprès d'un avocat spécialisé

Si la difficulté le justifie, notre secrétariat politique vous proposera une consultation auprès d'un de nos avocats.

N.B. : Ces deux services sont gratuits et universels, tous les agents de l'UE y ont accès.

c. Contentieux juridique et recours au TPI/Cour de justice de l'UE

Si une réclamation art. 90 ou un recours auprès du TPI ou de la Cour de justice de l'UE doivent être entrepris, les adhérents de l'USL ont droit à un soutien financier de l'USL qui peut atteindre 100% du coût s'il s'agit d'un dossier d'intérêt général à agir (Document Assistance juridique FR).

L'Union Syndicale y investit annuellement environ 30 000 EUR sur fonds propres. Des affaires parfois dramatiques, comme le licenciement de collègues, sont gagnées dont celle d'une collègue des pays de l'Est abusivement congédiée par le Parlement européen, et d'autres en matière de promotions et droits statutaires de toute nature.

USL: Un Syndicat d'Ecoute, d'Action et de Résultats
Un Syndicat d'Avenir…
Maxime Picard v European Commission
Staff cases – Contract staff – Reform of the 2014 Staff Regulations – Transitional measures relating to certain methods of calculating pension rights – Change of scheme following the signing of a new contract as a member of the contract staff – Concept of 'being in service
Case T-769/16
The judgment of the Court of First Instance in Maxime Picard v European Commission (T-769/16) subtly dissociates the Staff Regulations from the Conditions of Employment.
The applicant had been engaged as a contract agent for the first time in 2008 on the basis of an EPSO/CAST/25/05 GF I selection. However, the applicant was also a successful candidate in the EPSO/CAST/27/07 GF II selection, for which a minimum of three years' professional experience had to be documented. The applicant had not documented this experience at the time of his first recruitment, which is why he was recruited on the basis of CAST/25/05.
At the end of 2012 the applicant produced certificates from his former employers documenting the experience required for CAST/27/07. This new element was accepted and recognised by the European Commission and had the effect that it proceeded not by reclassification, but by terminating the initial contract (AC GF I) and by proposing on 16 May 2014 a new contract on the basis of CAST/27/07 GF II.
This interruption of the contract had the effect that the new statutory provisions (which came into force on 1 January 2014) applied, despite the fact that the tasks were identical for both contracts and therefore did not presuppose an interruption of the contract but rather a reclassification as had been requested in the past by the applicant.
One of the Court's conclusions was that a new contract had been put in place and signed by the applicant and that there was therefore an interruption and not continuity. The Court of First Instance reasoned that the Conditions of Employment of Other Servants (CEOS) are not identical to the Staff Regulations and therefore that the judgment in Torné v European Commission (T-128/17) would not be applicable by analogy since they are two separate schemes.
ARRÊT DU TRIBUNAL DE LA FONCTION PUBLIQUE DE L'UNION EUROPÉENNE du 22 mai 2014
« Fonction publique – Rémunération – Allocations familiales – Allocation pour enfant à charge – Double allocation pour enfant à charge – Article 67, paragraphe 3, du statut – Conditions d'octroi – Solution à l'amiable entre les parties suite à l'intervention du Médiateur européen – Mise en œuvre – Devoir de sollicitude »
EN SAVOIR PLUS
L'union syndicale a été des plus actives pour la défense des conditions de travail des Inspecteurs Nucléaires.
A l'aide d'une négociation et d'un suivi sans relâche des dossiers, elle a pu obtenir un accord pour un système de récupération des heures prestées en horaires de nuits et week-ends et jours fériés. Lors de l'Assemblée Générale du 28 Janvier 2008 les Inspecteurs Nucléaires ont signé à 80% de participation une pétition concernant leurs conditions de travail. (pdf de la pétition)
Suite à cette pétition une concertation a été entamée avec la DG ENER par l'Union Syndicale. Cette concertation a pu aboutir à plusieurs décisions significatives concernant le reconnaissance de leur travail sous rayonnements ionisants. Les adaptations en matière de frais de mission et de comptabilité horaires dans le flexitime relatives aux missions fréquentes qu'ils effectuent dans l'ensemble des pays de l'Union.
Depuis le début de l'année 2013, une nouvelle concertation spécifique aux conditions de travaux pénibles auxquels les Inspecteurs Nucléaires sont soumis a démarré, avec la création d'un groupe de de travail auquel les élus de l'Union Syndicale participent activement. Nous ne manquerons pas de vous tenir informé des derniers développements et des avancées concernant ce dossier.