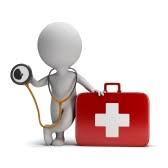 ARRÊT DU TRIBUNAL (neuvième chambre)
30 avril 2019 *
« Fonction publique – Sécurité sociale – RCAM – Remboursement des frais médicaux – Convention conclue notamment entre l'Union, le Luxembourg et l'Entente des hôpitaux luxembourgeois sur la tarification des soins hospitaliers reçus par les affiliés au RCAM – Exception d'illégalité – Principe de non-discrimination en raison de la nationalité – Article 18, premier alinéa, TFUE – Articles 20 et 21 de la charte des droits fondamentaux – Article 39 de la réglementation commune relative à la couverture des risques de maladie des fonctionnaires »
*   Langue de procédure : le français.
Voir le document dans entièreté: T_737_17_RF_1_P_1-ARR-0001-01-XXXX-000-73-ARRET-819246
Luxembourg, 4 october 2018.
Dear Ms Souka,
Union Syndicale Luxembourg thanks you for your note, explaining that, upon your proposition, the PMO has denounced the Convention with L'Association des Médecins et Médecins Dentistes du Grand-Duché de Luxembourg.  Consequently, as per 1 October 2018 medical doctors and dentists will no longer be allowed to add 15% to the CNS tariffs as published in the "livre bleu".
Voir le document dans son entièreté: Note to Ms Souka (Conv. Hôpitaux)
Luxembourg, the 13 September 2018
Note to Ms Souka et Ms Gaffey
Concerning the termination of the 1999 Convention with the medical doctors and dentists by 1 September 2018, Union Syndicale Luxembourg has sent a letter (LINK TO USL WEBSITE TO THE WHOLE TEXT) to Ms Souka (DG HR) and Ms Gaffey (PMO) calling them to terminate the Convention with the hospitals (LINK TO USL WEBSITE TO THE CONVENTION TEXT), as well, because of further breaches of law by keeping it in force.
Voir le document dans son entièreté: Note to Ms Souka and Ms Gaffey – communication