In brief, from the article written by Heledd Pritchard in Luxembourg Times:
"Some workers in EU institutions earn less than minimum salary, ECA says in letter"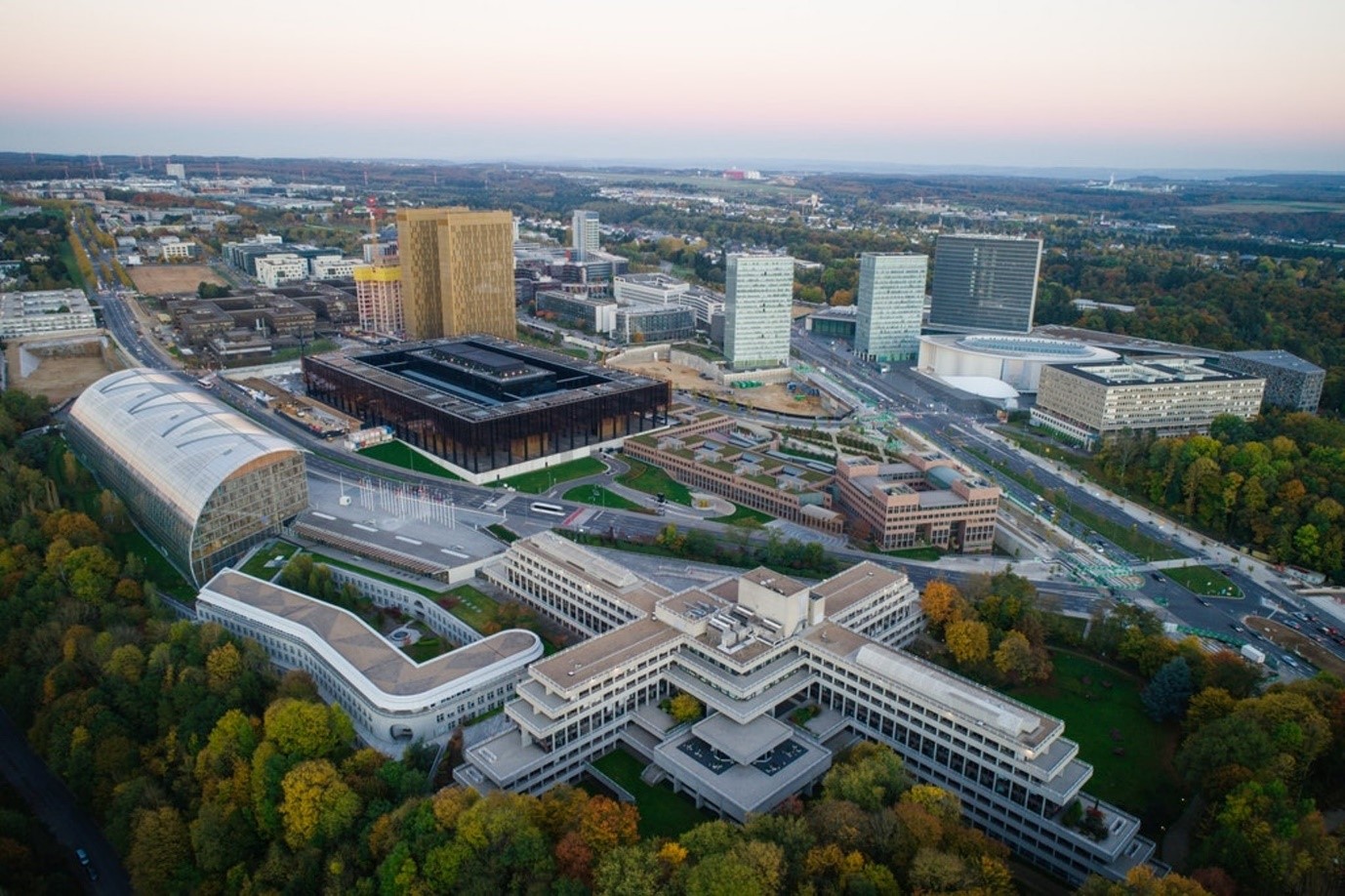 It is "absolutely necessary" to raise the salary of EU institution staff in Luxembourg, the bloc's Kirchberg-based budget watchdog said in a letter to the European Commission, providing support for the Grand Duchy's campaign to stay relevant as one of the bloc's administrative capitals.
Some workers in low-grade jobs, such as administrative and IT staff, earn "below the level of the minimum salary in Luxembourg", European Court of Auditors Secretary-General Zacharias Kolias said in letter to EU Commissioner Johannes Hahn, responsible for the human resources budget.
(…)
"The EU institutions are creating a situation of social injustice, which certainly entails serious reputational risks, if not even legal risks," Kolias said in a letter in June, which was seen by the Luxembourg Times.
European institutions in Luxembourg have been struggling for years to attract staff because workers are better off if they do the same job in Brussels, where they receive the same salary, but where the cost of living is 15% lower.
Luxembourg's gross minimum wage for skilled workers stands at €2,642 per month. EU institutions have a set salary grid with a pay bracket for different grades, according to responsibilities and seniority. So-called "contract agents" in low-grade jobs fall below the equivalent of Luxembourg's minimum wage, Kolias said, and it is up to each institution to bring those salaries higher.
Yet people in the lowest salary grade are earning "several hundred euros less" than Luxembourg's minimum wage, which is "scandalous", said Miguel Vicente-Nunez, president of the Union Syndicale Luxembourg.
"Discrimination, unfair"
Despite its small size, Luxembourg is home to an important number of EU institutions, including the European Court of Auditors, the European Court of Justice, the Commission and Parliament. Yet problems these institutions have in recruiting staff have now become "palpable", Kolias said.
At the core of the problem is the fact that EU institutions offer the same salary in Brussels and Luxembourg. In some cities, EU staff earn more than in Brussels because cost of living there is higher, such as Copenhagen, Munich, Dublin, Paris, The Hague, Vienna, Helsinki, Stockholm and London.
The fact that there is no difference between salaries in Luxembourg and Brussels "can be qualified as discrimination" and put Luxembourg staff in an "unfair position", Kolias said.
For the Court of Auditors, which carries out audit checks on how EU money is being spent, the recruitment issues are "by far not only related to lower pay grades, as we are increasingly having severe difficulties in attracting the experts in more specialised fields that we need for our audits", Kolias said.
Prime Minister Xavier Bettel used a visit by Hahn to the country last year to call attention for the wage gap between the two European capitals, urging him to "to think about possible solutions" to adjust for the difference.
The departure of 80 staff at a European Commission agency last year sparked concerns that this generally wealthy segment of its population may decrease.
"Altering salary range"
The European Commission is currently assessing whether salary brackets need to change, looking at how EU staff's purchasing power compares to that of civil servants working for national governments and how it compares to that of EU institution workers elsewhere in the EU. The Commission will present its findings to the European Council in March next year.
(…)
The gap between living costs is likely to widen further in the coming years, Kolias pointed out, as Luxembourg's already sky-high housing costs are expected to rise again. At the end of 2020, housing prices had risen by a staggering 17% over one year – the sharpest rise of all EU countries.
Over the past five years, 2,000 people have taken on jobs at Luxembourg's EU institutions, bringing the total headcount to around 14,000, Luxembourg's Foreign Affairs Minister, Jean Asselborn, said last week.
Asselborn has previously said he wants to make the country more attractive to EU workers (…)
Read the entire article on Luxembourg Times.