by John MONAGHAN (https://wort.lu/en/author/jmonaghan)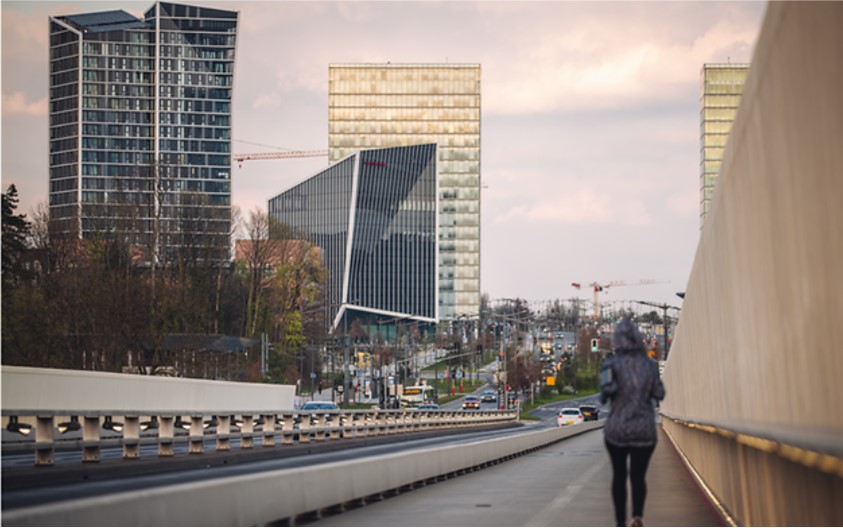 Luxembourg's shine for EU workers is dimming, senior managers at two of the main institutions headquartered in the Grand Duchy have warned, with candidates turning down job offers because of surging housing costs.
The 27-nation bloc needs to provide incentives for staff coming to Luxembourg, where pay is the same as in Brussels, but the cost of living much higher, representatives from the European Court of Auditors (ECA) and the European Public Prosecutor's Office (EPPO) said last week.
The ECA had seen a "big number of rejections" when it recently tried to fill 20 positions, from candidates who had "gone through the procedure but finally decided not to accept the offer," the budget watchdog's secretary general told members of the European Parliament last week.
"The disparity in purchasing power compared to Brussels means that we are finding it more and more difficult to recruit skilled staff to Luxembourg," Zacharias Kolias told Parliament's budgetary control committee.
To make things worse, EU staff could miss out on their next pay increase, normally granted automatically, as the bloc tightens its purse strings, a move that could make Luxembourg – home to around 14,000 EU civil servants – an even less desirable place to move to for work.
Younger candidates
Despite its diminutive size, Luxembourg is home to a large number of EU institutions, but the government fears it may lose its importance as a European capital because financial conditions for staff in Brussels are better.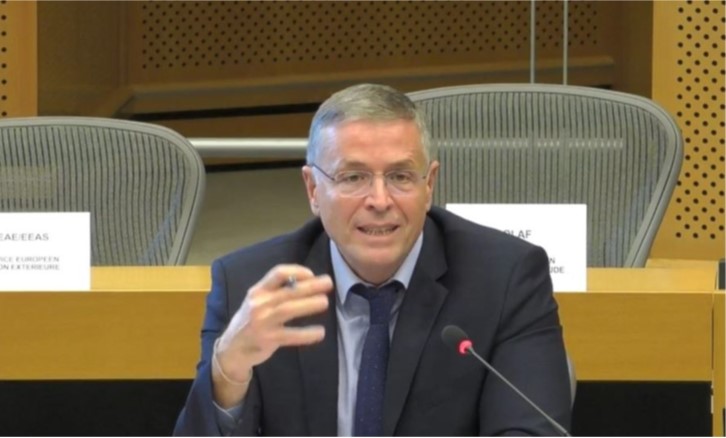 (Photo: ECA Secretary-General Zacharias Kolias speaking at the European Parliament's budgetary control committee)
Some EU workers, such as administrative and IT staff, earn less than Luxembourg's national minimum wage, the ECA said in a letter to the Commission last year. Luxembourg's gross minimum wage for skilled workers stands at €2,776 per month, while the average cost of renting a flat is €1,510 per month, according to real estate agency JLL.
The Commission has dismissed the prospect of raising salaries to attract workers to the Grand Duchy, shelving plans for a housing allowance for new starters. The ECA is now focusing on hiring younger staff, Kolias said, as "we find that the younger population is more easily (ready) to accept an offer to live in Luxembourg".
EPPO, which began operations in June 2021, has also struggled to get people to come to Luxembourg during its first year of existence, administrative director Olivier Ramsayer told the parliamentary committee. As a new institution, it was suffering from a lack of standing among potential candidates, he said.
"We are the 'junior' in the league and therefore our attractiveness… [is] probably perceived by some of the better candidates as less attractive than… in the Court of Justice or in the Court of Auditors," he said.
Many contracts that EPPO and other EU institutions issue are temporary – at least initially – leading candidates to think twice before moving to a different country. "I am not yet reporting that it is… a threat [to] the capacity of the organisation […] but it's definitely an issue where … we are at risk of not being able to meet […] our needs," Ramsayer said.
Angry trainees
As of this year, interns at the European Court of Justice (ECJ) receive a study grant and a contribution towards travel expenses, following changes requested by the committee, the ECJ's Agostino Placco told the parliamentarians.
A scheme for trainees at the ECA had struggled to attract a wide range of candidates, Kolias said. A €1,500 monthly allowance – plus travel expenses – had the "end result (of)… attracting very wealthy trainees".
"There is an anger that, let's say, we are failing to capture," the ECA secretary-general said. "And the anger is that a lot of these trainees who come to our institution, with €1,500, it doesn't get them very far in terms of finding accommodation in Luxembourg."
There had been "little success" from various initiatives designed to attract new staff to Luxembourg, Kolias said.
"If this trend continues, it could have an impact on our business continuity, not to mention on the quality of our work," he said.
Source: https://www.luxtimes.lu/en