COST OF A HOME RISES 14.5% IN 2020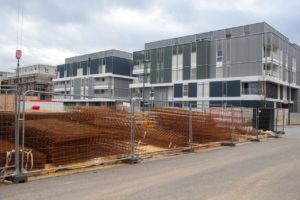 Despite the health crisis, property prices continue to rise in Luxembourg.
(Photo: Matic Zorman / Masion Moderne)
If you would like to buy a house or apartment in Luxembourg, it would set you back, on average, 14.5% more in 2020 than a year previously, say national statistics office Statec. Their EU equivalent Eurostat notes this was the fasted rate of growth over his period in the union.
The rate of increase has been startling. From an, already strong, annual increase of around 6% in 2016 and 2017, the rate increased to 7.1% then in 2019 to 10.1%. The Statec report (in French) indicates that house prices jumped 19.7% between Q4 2020 and Q4 2019, with apartments up by a mere 15.8%. Off-plan, yet to be built apartments were 8.1% more expensive in Q4 than Q3, compared to an average for all homes of 4.7%, with existing flats and houses 'only' rising by 2.6% and 3.3%.
The average price of a house in Luxembourg and its environs was €1.35m last year. Go 15km out and the price drops by about €375,000, live by the Moselle and save about €450,000, with prices more than half in the north of the country.
Countrywide, a square metre of an apartment being built cost €8,014 on average, with existing places €1,000 cheaper.
The pandemic affected the number of transactions. During the hard lockdown of the second quarter there was a 22% drop, a pre-pandemic rate returned in the second half. Thus, over the year, the number of sales was 6.3% down on 2019.